---
---
---
---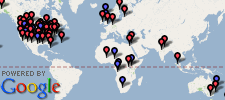 368,379 people killed, 306,096 injured and over $2,815,931,000 in economic damages


What's the harm in being a child?
This is the saddest page on this site. Most of these children were not hurt by their own action, but by those of their parent or guardian. Some of them never had a chance.
Here are 18,910 people who were harmed by someone not thinking critically.
---
S.M. Abbott

Age: 5
Benton County, Minnesota

Abused, tortured
August 1994

After her mother was killed in an accident, she behaved abnormally. Her parents used "holding therapy" (aka attachment therapy) to treat her. She was hospitalized for weeks. Custody of the girl was eventually awarded to her maternal grandmother. Read more
---
Woyah Andressohn

Age: 5 months
Miami, Florida

Died (malnutrition)
May 15, 2003

Her parents follow a strict diet of uncooked organic foods for religious reasons. She weighed a fraction of what she should at her age. Her parents were cleared of manslaughter charges, but were convicted of neglect of their other children. Read more & more
---
Saundra Arnold

Age: 13
Sacramento, California

Died (untreated intenstinal blockage)
1964

Saundra was ill for 18 days with an intestinal blockage before she died. Her mother, a member of the Church of the First Born, was convicted of manslaughter. Read more
---
Lorie Atikian

Age: 17 months
Ontario, Canada

Died (malnutrition, pneumonia)
September 25, 1987

Lorie's parents, concerned about modern food additives, were advised to give her an organic vegetarian diet. She was also treated with herbal & homeopathic remedies and an energy machine. Her parents were convicted of neglect. Read more
---
Karen Avery

Age: 7
Kirtland, Ohio

Murdered
April 17, 1989

The Avery family joined a Mormon splinter group led by a self-declared prophet when they moved to Kirtland in 1987. They were brutally murdered by the leader of this cult. Read more
---
Rebecca Avery

Age: 13
Kirtland, Ohio

Murdered
April 17, 1989

The Avery family joined a Mormon splinter group led by a self-declared prophet when they moved to Kirtland in 1987. They were brutally murdered by the leader of this cult. Read more
---
Trina Avery

Age: 15
Kirtland, Ohio

Murdered
April 17, 1989

The Avery family joined a Mormon splinter group led by a self-declared prophet when they moved to Kirtland in 1987. They were brutally murdered by the leader of this cult. Read more
---
Cameron Ayres

Age: 6 months
Fulham, west London, England

Died
May 1999

Cameron was born with a rare but treatable disorder, but his parents distrusted conventional medicine. A nurse/homeopath begged them to take him to a doctor, but they refused. He died. Read more & more
---
Rachel Barezinsky

Age: 17
Worthington, Ohio

Shot, severe brain injury
August 22, 2006

Rachel and her friends decided to go ghost hunting near a local haunted house. They didn't realize the owner of the house did not like visitors, and owned a gun. She ended up with a gunshot to the head and a long hospital stay. Read more & more & more
---
Justin Barnhart

Age: 2
Beaver Valley, Pennsylvania

Died (untreated Wilm's tumor)
September 1981

Justin's parents belonged to Faith Tabernacle. They withheld medical care for his abdominal tumor until grew larger than a volleyball. Caught early, this type of tumor is curable 90% of the time. They were convicted of manslaughter. Read more
---
Amanda Bates

Age: 13
Grand Junction, Colorado

Died (untreated diabetes)
February 5, 2001

Her parents knew she was sick, and prayed for her. What they didn't know was she was diabetic. They never called for medical assistance until she was already dead. They later pled guilty to negligent child abuse. Read more
---
Neil Beagley

Age: 16
Gladstone, Oregon

Died (heart failure)
June 17, 2008

He had a congenital condition that could have been easily treated. Unfortunately his family belongs to a church that believes in faith healing rather than medicine. He died. His cousin (Ava Worthington) also died in related circumstances. Read more
---
Allyson N. Bergmann

Age: 9 months
South Bend, Indiana

Died (untreated bacterial meningitis)
June 7, 1984

Allyson contracted a disease that is medically treatable. Her parents belong to Faith Assembly, which rejects medical care in favor of prayer. Allyson died and her parents were convicted of reckless homicide. Read more & more
---
Michael David Boehmer

Age: 4 days
Lake City, Florida

Died
March 15, 1990

Michael suffered a hemorrhage, and lost at least a quarter of his blood. His parents put cotton in his nose and prayed for him. The medical examiner later said he had a 90% survival chance if he had just been given a Vitamin K shot. Read more & more
---
Catherine "Cat" Elizabeth Bresina

Age: 17
Wheatridge, Colorado (from Wisconsin)

Cardiac arrest
March 25, 2004

Cat's family took her to Colorado for what they thought was an inventive therapy for her disease. An injection she was given during the treatment caused her heart to stop. Charges were later filed against the naturopath. Read more
---
Nancy Brewster

Age: 7
El Paso, Texas

Died (untreated cancer)
September 29, 1963

She got a lump on her neck at 5 and soon was too sick to go to school. A Christian Science practitioner prayed for her and said the illness was an illusion. When she died there was no funeral and the family never spoke of her again. Read more
---
Daniel Brown

Age: 4
Parrottsville, Tennessee

Orphaned
October 3, 1998

Both parents were killed in snake handling ceremonies, three years apart. Daniel is now orphaned and living with grandparents who still practice snake handling themselves. Read more
---
Jacob Brown

Age: 7
Parrottsville, Tennessee

Orphaned
October 3, 1998

Both parents were killed in snake handling ceremonies, three years apart. Jacob is now orphaned and living with grandparents who still practice snake handling themselves. Read more
---
Jeremiah Brown

Age: 7
Parrottsville, Tennessee

Orphaned
October 3, 1998

Both parents were killed in snake handling ceremonies, three years apart. Jeremiah is now orphaned and living with grandparents who still practice snake handling themselves. Read more
---
Jonathan Brown

Age: 12
Parrottsville, Tennessee

Orphaned
October 3, 1998

Both parents were killed in snake handling ceremonies, three years apart. Jonathan is now orphaned and living with grandparents who still practice snake handling themselves. Read more
---
Sarah Brown

Age: 5
Parrottsville, Tennessee

Orphaned
October 3, 1998

Both parents were killed in snake handling ceremonies, three years apart. Sarah is now orphaned and living with grandparents who still practice snake handling themselves. Read more
---
Ian Burdick

Age: 15
Sherman Oaks, California

Died (untreated diabetes)
November 10, 1987

A Christian Science nurse practitioner was treating Ian, but but he had juvenile diabetes. He was 5' 8" tall but only 87 pounds when he died. Read more
---
Amy Burney

Age: 5
Staten Island, New York

Murdered
April 27, 1997

Like many small children, Amy was prone to tantrums. In an attempted exorcism, her mother and grandmother tied her down and forced her to swallow a toxic potion and taped her mouth shut. They were charged with second degree murder. Read more
---
Antonio Campos

Age: 5 months
Los Angeles, California

Died (untreated cancer)


Antonio's mother looked for an alternative to the painful chemotherapy treatments he needed for cancer. She found a clinic using a energy medicine machine. Antonio died anyway. Read more & more
---
Desiree Camren

Age: 3
Cushing, Oklahoma

Died
February 1987

The medical examiner said that her life could have been saved with medical help, but her parents claimed their religious beliefs prevented that. They were sentenced for second degree manslaughter. Read more
---
Kira Canhoto

Age: 2
Kitchener, Ontario, Canada

Died
January 15, 1995

Her parents and grandmother thought she was possessed by a demon, so they attempted an exorcism. They forced her to drink huge quantities of water. The grandmother, mother and a neighbor were convicted of manslaughter. Read more
---
Amora Bain Carson

Age: 13 months
Henderson, Texas

Died
December 2, 2008

They believed the child was possessed and tried to rid her of demons. They allegedly bludgeoned her and bit her more than 20 times. She died. Her mother and a man were arrested and held on $2 million bond. Read more
---
Lucas Ciambrone

Age: 7
Bradenton, Florida

Murdered
May 13, 1995

Prosecutors said that Lucas had been starved, bitten, beaten and forced to sleep in an empty bathroom. This was claimed to be "attachment therapy" for the adopted child. The mother was convicted of murder. Read more
---
Victoria Climbie

Age: 9
Tottenham, London, England

Died
February 25, 2000

Victoria's mother asked a relative to take her from Ivory Coast to Britain so she would have a better life. Because she thought Victoria was possessed by witches, the relative mistreated and tortured her. The relative pled guilty to manslaughter. Read more & more
---
Libby Cooke

Age: 4 days
Brandon, South Dakota

Died (untreated pneumonia)
December 1978

Religion (End Times Ministries) Read more & more
---
Eric & Laura Cottam

Age: 14 & 12
Nuangola, Pennsylvania

Died / malnourished
January 4, 1989

Though they had $3,600 available, their parents believed the money "belonged to God" and refused to spend it on food. The entire family was malnourished from a purely vegetarian diet. When Eric died, the parents were charged with homicide. Read more & more
---
Terrance Cottrell Jr.

Age: 8
Milwaukee, Wisconsin

Died
August 22, 2003

Diagnosed as autistic at 2, he was a problem child. Church members thought he was possessed by the devil. In an exorcism he was held down for two hours until he suffocated. The pastor was sentenced to prison, but never admitted guilt. Read more & more
---
Jessica Crank

Age: 15
Loudon, Tennessee

Died (untreated cancer)
September 15, 2002

A medical clinic told Jessica's mother to take her to an emergency room. Instead, she took her home to pray over her. She died. Charges of abuse were later dismissed. Read more & more
---
Makeisha Dantus

Age: 3 months
Fort Lauderdale, Florida

Died
February 14, 2004

She was given a mixture of alcohol, salt, water and sugar (a Haitian folk remedy) for fever and diarrhea. She died. Her parents were convicted of child abuse, spent three years in jail, and were ordered to speak to fellow Haitian-Americans about it. Read more
---
Isabella Denley

Age: 13 months
Kew, Victoria, Australia

Died (untreated epilepsy)
October 19, 2002

Isabella was prescribed medications for her epilepsy. Instead of using them, her parents consulted an iridologist, an applied kinesiologist, a psychic and an osteopath. She was being treated purely with homeopathic medication when she died. Read more & more
---
Maya Devi & her baby

Age: 28 / newborn
Uttar Pradesh, India

Died
April 23, 2008

Because she is considered an "untouchable" in her country, she was refused treatment at the local hospital at a medical college. She gave birth outside, and the baby died within minutes. She died the next day. Read more
---
Brittney Dorcy

Age: 2
Vancouver, Washington

Murdered by her mother
June 12, 2004

Brittney's mom suffered from severe depression. Her medical treatment for this was very successful and lauded in a local news article. But she decided to discontinue medication and treat herself with St. John's Wort. A tragedy resulted. Read more & more
---
Jessica Dorcy

Age: 4
Vancouver, Washington

Murdered by her mother
June 12, 2004

Jessica's mom suffered from severe depression. Her medical treatment for this was very successful and lauded in a local news article. But she decided to discontinue medication and treat herself with St. John's Wort. A tragedy resulted. Read more & more
---
Travis Drake

Age: 14
Grand Junction, Colorado

Died (untreated ruptured appendix)
1982

Religion (Church of the First Born) Read more
---
Tyrell Dueck

Age: 13
Martensville, Saskatchewan, Canada

Died (cancer)
June 30, 1999

He got bone cancer in his leg, but rejected amputation and chemotherapy. Instead he sought alternative and herbal therapy in Mexico. The Saskatchewan government sued to force conventional treatment. The cancer spread and he died. Read more & more
---
Emmanuel Dutoit

Age: 3 months
Morin Heights, Quebec, Canada

Murdered
October 4, 1994

He and his parents were brutally murdered, and then home was burned. They had been members of the Order of the Solar Temple, a fringe religious sect. Read more & more
---
Micaiah Edwards

Age: 15 months
Spanaway, Washington

Died
July 1991

Religion (Traveling Ministries Everyday Church) Read more
---
Linda Epping

Age: 8
Los Angeles, California

Died
December 29, 1961

Linda was scheduled for surgery to remove a tumor, when her parents met a chiropractor who said he could cure her. He had her swallowing up to 124 pills a day for months. He was convicted of second-degree murder in 1967. Read more
---
Roberta Evers

Age: 6
Bayfield, Colorado

Died
June 13, 1998

Before being adopted, Roberta had suffered from fetal alcohol syndrome, abuse, depression & insomnia. Her foster parents took to restraining her in her bed at night. She died in that bed, and they were convicted of negligent child abuse. Read more
---
Dominik Feld

Age: 9
Siegen, Germany

Died (untreated cancer)
November 2004

His parents chose an alternative treatment for his cancer involving vitamin and mineral doses. The government tried to intervene. The boy eventually died. Read more
---
Patrick Foster

Age: 1
Philadelphia, Pennsylvania

Nearly died of untreated tumor
May 1997

He got sick around Christmas, and his parents prayed. Their church did not permit them to take him to the doctor. Fortunately a neighbor saw the gaunt and listless boy and told the authorities. He was hospitalized and a 6 pound tumor was removed. Read more
---
---
Michael Tony Futi

Age: 14 days
Honolulu, Hawaii

Died
February 8, 2008

He was being flown from Samoa to Hawaii for emergency heart surgery, but overzealous customs officials detained him and his caretakers for several hours. He died in a customs room at the airport. Samoan officials are calling for an investigation. Read more
---
Dane Gibson

Age: 12
Inglewood, New Zealand

Murdered
May 17, 1994

After attending a fundamentalist church, they became convinced they were surrounded by demons. The boy had been held down in the yard as part of an exorcism. They were found not guilty of murder. Read more
---
Micha Giesbrecht & "Natalie" & 4 others

Bad Salzuflen, Germany

Incurable encephalitis (SSPE), measles
1999

The 11 year old son of anti-vaccinationists was brought to the doctor with measles. Several other children in the waiting room were infected with measles via this exposure. Two developed SSPE, a chronic progressive encephalitis that is often fatal. Read more & more
---
Seth Ian Glaser

Age: 17 months
Culver City, California

Died (bacterial meningitis)
March 28, 1984

Religion (Christian Science) Read more
---
---
---
Warren Trevette Glory

Age: 18 days
Grand Junction, Colorado

Died (untreated meningitis & pneumonia)
February 1999

He died of meningitis and pneumonia days after birth. His parents were prosecuted for child abuse and sentenced to probation. Read more
---
Yelena Godlevskaya

Age: 17
Riga, Latvia

Died
September 6, 1996

She was hit by a car and suffered a fractured pelvis. She refused a blood transfusion because of her Jehovah's Witness faith, so doctors could not operate. Eventually doctors forced her to take one, but she still died. Read more & more
---
Chad Green

Age: 3
Scituate, Massachusetts

Died (cyanide poisoning)
October 12, 1979

His leukemia was in remission via chemotherapy, but his parents sought out alternative therapy anyway. When he showed signs of cyanide toxicity (from laetrile) he was made a ward of the state. He later died. Read more & more
---
Jessica Albina Hagmann

Age: 2
Manassas, Virginia

Died
August 11, 2003

She was adopted from Russia, but had problems adjusting to her new home. Her mother got a book on Attachment Therapy and used the techniques to calm a tantrum. The girl was smothered to death. The mother got probation and a suspended sentence. Read more
---
2 Hansen adoptees

Age: Pre-school
Saratoga Springs, Utah

Denied food
February 2002

These two adopted Russian children had their food withheld, sometimes for days at a time, as discipline. The parents were charged but avoided jail time. Read more
---
Judd Eccles Hardy

Age: 17
Salt Lake City, Utah

Attempted suicide
1999

The family's Mormon beliefs did not allow for homosexuality. Judd was enrolled in reparative therapy and stopped attending church with the family. After he attempted suicide, the family broke with their church and supported gay rights publicly. Read more
---
Roxanne Lee Heiser

Age: 7
Liberty Hill, Texas

Denied food, medical care
January 5, 2000

She begged for food at school and was found rummaging through garbage for scraps. Her father and stepmother had denied her food and medical care. They were convicted of negligence & served two years. Read more
---
Amy Hermanson

Age: 7
Sarasota, Florida

Died (untreated diabetes)
September 30, 1986

Amy was a talented little girl who had diabetes. Her parents are Christian Scientists and were unaware. She eventually died of complications, and her parents were convicted of a crime, which was overturned on appeal. Read more & more
---
Sonia Hernandez

Age: 4
Lake City, Florida

Died (untreated pneumonia)
September 27, 1990

Sonia was never a healthy child, she had a brain disorder and numerous health issues. Then her parents joined End Times Ministry and stopped taking her to the doctor. When she died she was 4 but weighed only 14 1/2 pounds. Read more
---
Joseph Hofbauer

Age: 9
New York

Died (untreated Hodgkin's disease)
1980

His parents skipped conventional therapy for Laetrile and metabolic therapy. A court fight ensued which the parents won, but the boy died of his disease only 2 years later. He had a 95% chance of 5-year survival with conventional treatment. Read more
---
Bethany Hughes

Age: 17
Calgary, Alberta, Canada

Died (leukemia)
September 5, 2002

Bethany's leukemia required (among other things) blood transfusions for treatment. Her father wanted her to do this, but she and her mother were Jehovah's Witnesses and refused. A divorce and custody case tore the family apart, and Bethany died. Read more
---
Brittany & Tatianna Jacks, N'Kiah & Aja Fogle

Age: 17, 11, 6 & 5
Washington, D.C.

Murdered by their mother
December 2007

Police found their bodies in their mother's apartment while serving an eviction notice. When arrested, the mother claimed the girls were possessed by demons. Read more
---
Christine Jessop

Age: 9
Queensville, Ontario, Canada

Investigation of her abduction delayed
October 3 - 18, 1984

When she was abducted, psychics and dowsers flooded the police with tips to her location. Meanwhile a credible eyewitness report of a girl struggling in a car went uninvestigated for weeks. An inquiry concluded the investigation was botched. Read more
---
Kira Jinkinson

Age: 11 months
Bloomsbury, Central London, England

Misdiagnosed gastroenteritis
October 22, 2000

Kira had an upset stomach. Her doctor used dowsing to choose a homeopathic remedy, claiming that geopathic stress patterns beneath her home were to blame. The baby was later found to be suffering from gastroenteritis. The doctor was disciplined. Read more & more
---
Harrison Johnson

Age: 2
Tampa, Florida

Died (untreated wasp stings)
1998

Harrison was stung by wasps while his family was visiting church friends. They prayed over the boy but did not seek medical help because they believe doctors practice witchcraft. When an EMT was called 7 hours later, the boy was beyond help. Read more & more
---
Josh Johnson

Age: 13
Georgia

False accusations of abuse
1994

Josh's parents were contacted by a police detective investigating allegations made through facilitated communication. There was no supporting physical evidence, but the family spent their life savings defending themselves. Read more & more
---
Makiesse Jonas

Age: 10
Uige, Angola

Abused, shunned by his family
December 12, 2006

From the age of six, family members accused him of witchcraft. What followed was years of abuse, including being almost burnt alive. An uncle saved him and put him in a church shelter. Read more
---
Dakota Jubb

Age: 20 months
East Village, New York City, New York

Fractured ankle
January 10, 2007

His father is raising him as a "lifefoodarian". When he fractured his ankle, his father did not take him to the doctor, but fashioned splints from chopsticks. City officials intervened, taking custody of the boy. The father released a press release. Read more
---
Juliana Keys

Age: 6 months
Columbia City, Indiana

Died (twisted bowel)


Religious cult (Faith Assembly) Read more
---
Cassandra Killpack

Age: 4
Springville, Utah

Died (water intoxication)
June 10, 2002

Cassandra had temper tantrums, and her adoptive parents sought out attachment therapists. During an "intensive" session, she was fed a lethal amount of water, and she died. Read more
---
---
Oscar Kituyi

Age: 15
Bungoma, Kenya

Genitals mutilated
March 2005

The AIDS epidemic in Africa has spawned many quack cures. Oscar was attacked in the belief that his genitals could be used to make an HIV/AIDS potion. Read more
---
Helena Rose "Rosie" Kolitwenzew

Age: 8
Columbus, North Carolina

Died (untreated diabetes)
October 21, 1999

A naturopath convinced her mother to stop administering insulin to her, in favor of herbal remedies. She began vomiting, and died. It turns out his "degrees" were fake. He was sentenced to prison. Read more & more & more
---
Debra Ann Kupsch

Age: 9
Wisconsin

Died (untreated diptheria)
1982

She contracted diphtheria at a Christian Science camp in Colorado, and died shortly after arriving home. Many children at the camp were unvaccinated. The CDC had to spend thousands to track down the other children from the camp. Read more
---
Chayya Lal

Age: 16
Asharita, Sarangpur, India

Suicide
September 9, 2008

She was traumatized by TV programs about the opening of the Large Hadron Collider, which talked about the end of the world. Her parents told her not to worry and diverted her attention to no avail. She drank a pesticide from her father's farm. Read more & more
---
Tovia Laufau

Age: 13
Mangere, South Auckland, New Zealand

Died
September 1999

His parents were told he had a 70% chance of a full recovery from bone cancer. They left the hospital never to return. The cancer spread to his lungs, and the tumor on his leg grew to 30 pounds at his death. His parents got a suspended sentence. Read more
---
Kris Ann Lewis

Age: 13
Pittsburgh, Pennsylvania

Died (untreated bone cancer)
June 1981

When her Christian Scientist mother heard the diagnosis of bone cancer at the hospital, she insisted they were wrong. The girl was treated by a church practitioner. The hospital tried to intervene, but Pennsylvania has a religious exemption law. Read more
---
Dennis Lindberg

Age: 14
Mount Vernon, Washington

Died (refused blood transfusion)
November 28, 2007

Dennis was a Jehovah's Witness, and refused blood transfusions. Unfortunately they are essential to treating leukemia. His parents fought in court to force the treatment, but Dennis won the case. He died. Read more
---
Mitchell James Little

Age: 18 days
Raymond Terrace, NSW, Australia

Died (untreated heart defect)
September 25, 1999

A naturopath perscribed herbal remedies & energy machine treatments for a congenital heart defect, and advised against surgery. The baby died, and the naturopath was sentenced to five years in jail. Read more & more
---
---
Jason Lockhart

Age: 9
Enid, Oklahoma

Died (ruptured appendix)
1982

He died of a ruptured appendix. His parents were charged with manslaughter, but acquitted due to Oklahoma's religious exemption law. The law was later changed as a result of this case. Read more
---
Lucas Long

Age: 0
Cory, Colorado

Died during breech birth
1987

During childbirth, his mother was attended by unlicensed midwives. The baby had breathing problems shortly after birth, and the church elders were called to pray. "We believe in divine healing" said the grandmother. Read more & more
---
Ian Lundman

Age: 11
Minneapolis, Minnesota

Died (untreated diabetes)
May 9, 1989

Ian had juvenile diabetes, but his family were Christian Scientists, and prayed over him. He eventually died. His father, who had left the church, sued for wrongful death. This was the first such suit to go to a jury. Read more & more
---
Areni Manuelyan & her mother

Age: 9 months
Staines, Surrey, England

Died (malnutrition) / suicide
July 5, 2000

She died of a chest infection brought on by malnutrition, due to the fruitarian diet she was fed. Her parents pled guilty to child cruelty. Wracked with depression over the incident, the mother later committed suicide. Read more & more
---
Logan Lynn Marr

Age: 5
Chelsea, Maine

Died
January 31, 2001

Logan had behavioral issues, and "attachment therapy" was chosen to treat her. Her caseworker went so far as to duct tape her to a chair. She suffocated, and the woman responsible was convicted of manslaughter. Read more
---
Viktor Alexander Matthey

Age: 7
Union Township, New Jersey

Died
October 31, 2000

Viktor was an adopted child who had behavioral issues. His parents duct taped his mouth, locked him in a room and mistreated him in other ways. The "attachment therapy" community supported their actions, but they were convicted of crimes. Read more
---
Noah Maxin

Age: 11
North Canton, Ohio

Died (cancer)
May 17, 2007

His parents stopped his chemotherapy three months into a 3 1/2 year plan. A court fight ensued over this decision. They won the right to treat him holistically with diet and vitamins. His cancer returned and he eventually died. Read more & more
---
Malissa Mayfield

Age: 29
Sydney, NSW, Australia

Murdered
June 19, 2006

She met a couple who shared her belief in psychic powers and the supernatural. The man told her he could remove her bad demons by sleeping with her (which he did). When she tried to sever contact, he strangled her. She leaves two daughters behind. Read more & more
---
Katie McCarron

Age: 3
Morton, Illinois

Murdered by her mother
May 13, 2006

Influenced by those who believe childhood vaccines might cause autism, Katie's mother felt extreme guilt over vaccinating the autistic child. This led to a depression, and the death of the child at her mother's hands. Read more & more
---
Infant McCourt

Age: 0
South Carolina

Died (prolonged delivery)
July 1987

According to the coroner, the baby died due to lack of oxygen because of prolonged delivery. The county pathologist said the baby most likely would have lived if the mother had had prenatal care and medical attendance at delivery. Read more
---
---
Will Meyers

Age: 16
Lake City, Florida

Gravely ill for 7 months
October 22, 1990

Will had a variety of health problems that went untreated, and his weight dropped from 135 to 90 pounds. Finally his parents took him to a hospital and a heart operation saved his life. They were charged with felony child abuse and put on probation. Read more
---
Danielle Miller

Age: 17
Charlottesville, Virginia

$3,600
April 2008

Although she is well aware of online scams, when she received an email titled "Job Offer" it seemed legit. The job was to cash checks. Now she's out $3,600 and embarrassed she fell for it. Read more
---
Charity Miranda-Martin

Age: 17
Riverhead, New York

Murdered
January 1998

In attempt to rid her of demons, her mother and sister allegedly suffocated her with a plastic bag. They were charged with murder. Read more
---
Caleb Moorhead

Age: 6 months
Auckland, New Zealand

Died (malnutrition)
March 2001

Calebs parents, devout Seventh-Day Adventists, tried to feed him using a vegan diet and herbal remedies. He died of a Vitamin B12 deficiency. His parents were sentenced to five years in jail. Read more & more
---
Alex Dale Morris

Age: 4
Oregon City, Oregon

Died
April 16, 1989

He had fever and congestion. Members of his church anointed him with oil and laid hands upon him, praying for 46 days. A medical examiner later said the boy would have been "overwhelmed with fever and pain" and basic antibiotics would have cured him. Read more & more
---
Janet Moses' cousin (minor)

Age: 14
Wainuiomata, New Zealand

Hospitalized, nearly died
October 12, 2007

During Janet Moses' exorcism, she suffered corneal damage as relatives scratched at her eyes. Read more & more
---
Manik Murphy

Age: 15
Donabate, County Dublin, Ireland

Suicide
September 12, 2007

This good student had read Nostradamus and believed the world would end in 2007. The family talked with her about it, but weren't concerned. When she received some disappointing grades at school, she committed suicide by jumping in front of a train. Read more
---
Abubakar Tariq Nadama

Age: 5
Portersville, Pennsylvania

Died
August 23, 2005

In a attempt to "cure" his autism, Tariq was given chelation therapy. His heart stopped. The practitioner was brought up on charges, which were later dropped. Read more & more & more
---
Madeline Kara Neumann

Age: 11
Weston, Wisconsin

Died (untreated diabetes)
March 23, 2008

She suffered from a treatable form of diabetes. Her parents chose to pray over her instead of taking her to the doctor. They are now charged with second-degree negligent homicide in her death. Read more & more & more
---
Candace Newmaker

Age: 10
Lincolnton, North Carolina

Died
April 18, 2000

Candace was removed from her birth home for neglect and adopted by a couple in Colorado. The sought out Attachment Therapy for her behavior issues, and she was suffocated during a session intended to simulate childbirth. Read more & more & more
---
Clayton Nixon

Age: 9
Altoona, Pennsylvania

Died
January 6, 1991

He got an ear and sinus infection that caused severe vomiting. His family belongs to a church that believes the Bible opposes all medical and surgical practice. He died weighing only 32 pounds. His parents were charged. Read more
---
Aaron Norman

Age: 10
Spokane, Washington

Died (untreated diabetes)
December 1987

He died of untreated diabetes. His family belongs to a church that believes "sickness is a result of sin and a wicked lifestyle." His father was convicted of manslaughter. Read more
---
Carla Northrup

Age: baby
Wilmot, Indiana

Died (untreated pneumonia)
1983

Her family belonged to Faith Assembly, a church whose death rates among infants was 270 percent higher than the statewide average. Read more
---
Jordan Northrup

Age: 4 months
Redding, California

Died (meningitis, pneumonia)
January 1991

Religion (Church of the First Born) Read more
---
Signifagance Oliver

Age: 4
Washington Heights, New York, New York

Died (drowning)
November 13, 2001

Her mother was charged with murder after telling police that she was trying to exorcise the child of demons. The child drowned. Read more
---
Sylvester Orieso

Age: 5
New Cross, Greater London, England

Murdered
November 1997

His mother strangled her five year old son in an attempt to drive out demons. She kept his body in her home for days believing he would be healed. She was committed to a psychiatric unit. Read more
---
Michaela, Caleb, Zion & Lily Parker

Age: 11, 9 and 3
Scottsdale, Arizona

Malnourished for years, family broken up
April 23, 2005

Their parents fed them a vegan diet and subjected them to enemas, under the direction of a naturopath who had never seen the children. The mother was sentenced to 30 years, the father awaits sentencing. Read more & more
---
Wesley Parker

Age: 11
Barston, California

Died (untreated diabetes)
1971

An itinerant preacher had declared the boy healed. He later died of untreated diabetes. Read more
---
Aqsa Parvez

Age: 16
Mississauga, Ontario, Canada

Murdered by her father
December 10, 2007

Aqsa grew up in a Muslim family in Toronto. She disagreed with her father over whether she should wear a traditional head scarf in Canada. He murdered her in a rage. Read more
---
Domingos Pedro

Age: 12
Uige, Angola

Beaten, abandoned by his family, now homeless
2004

Accused of witchcraft Read more
---
Bo Phillips

Age: 11
Oregon City, Oregon

Died (untreated diabetes)
February 23, 1998

He had a diabetic crisis, but he was treated with liquids, prayer and anointings. When a detective asked his father why he was allowed to die, the father answered, "It was my choice." Read more
---
Andrew Pinkham

Age: 3
Orinda, California

Died (untreated pneumonia)


Andrew got pneumonia, but his parents refused to take him to a doctor. They and a Christian Science practitioner prayed at his side. He died. Read more
---
Jack Piper

Age: 5
North London, England

Bowel perforated in 12 places
1998

Jack was subjected to a needless colonoscopy that perforated his bowel and left him gravely ill. This was alleged to be a treatment for his autism. The hospital publicly apologized and the doctors involved were investigated. Read more
---
Ryan Pitzer

Age: 2 months


Died
1978

Ryan was given potassium chloride for colic, based on the advice in a book. After the boy died, his parents sued the publisher and the book was taken off the market. Read more
---
David Alexander Polreis

Age: 2
Greeley, Colorado

Died
February 11, 1996

The adopted boy from Russia had temper tantrums and other behavioral problems. His parents adopted "attachment therapy" to deal with him. They boy ended up dead. The mother was sentenced to 18 years in prison. Read more
---
Rosanna Porras

Age: 15
Fillmore, California

Died
April 9, 1998

Rosanna dropped dead at soccer practice after taking an herbal product containing ephedra. Her parents received a $25,000 settlement. Years later, the substance was banned. Read more
---
Daniel Rae

Age: 7
Santa Barbara, California

Pertussis (whooping cough)
2004

He was vaccinated against pertussis, but vaccines are never 100% effective. He caught the disease from an unvaccinated playmate. "He was as sick as any child I've ever seen," his mother said, and he had to take drugs for four years to recover. Read more & more
---
Monika Rani & Rajesh Kumar & son

Age: 22, 36 & 3
Markham, Illinois

Murdered (arson)
December 29, 2007

Her father was upset that she had married someone of a lower caste, and her husband had not asked permission. He set fire to the apartment complex, killing three and leaving dozens of others homeless. It was said to be an "honor killing". Read more & more
---
Billy Ray Reed

Age: 3 days
Grand Junction, Colorado

Died (untreated congenital heart defect)
July 2000

He died soon after birth of a common congenital heart defect. His parents belong to a church that believes in prayer rather than medicine. Read more
---
Trevor Rhiner

Age: 17
Des Moines, Iowa

A year of unnecessary treatments
2003

Trevor saw a chiropractor for back pain and numbness in his legs. He was diagnosed with a series of problems and told to take a year of treatments, paid up front. A second opinion from a doctor said there was nothing wrong with him. The family sued. Read more
---
John David Ricks

Age: 9 months
Kimmel, Indiana

Died (untreated bacterial meningitis)
April 7, 1990

His parents were members of Faith Assembly. When he got a treatable infection, they never sought medical care. He died within days. Read more & more
---
Natalie Rippberger

Age: 8 months
Santa Rosa, California

Died (meningitis)
December 9, 1984

She contracted meningitis, which can be treated with a 92% success rate. But her parents hired a Christian Science practitioner. She suffered for two weeks and died. Both parents were convicted of felony child endangerment. Read more
---
Samuel Robidoux

Age: 11 months
Attleboro, Massachusetts

Starved to death
April 26, 1999

His father was the leader of a sect that rejects modern medicine. Samuel was fed only with breast milk, but since his mother got pregnant again there wasn't enough to nourish him. He starved to death. His father was sentenced to life in prison. Read more & more
---
Joel Romine

Age: 20 months
Wilmot, Indiana

Died (emphysema)
March 1989

His parents "do not believe in seeking medical treatment and instead prayed at home for the child's recovery." He died of emphysema. Read more
---
Katie Ross

Age: 16
Las Vegas, Nevada




She was suffering from colitis but her mother chose to treat it homeopathically. She was down to 50 pounds when child services intervened. She was hospitalized and her colon had to be surgically removed. A judge ruled neglect. Read more
---
Ronald Rowan

Age: 11
Tallmadge, Ohio

Died
1979

The medical examiner concluded he had been ill for at least a week. He was too weak to expel vomitus from his mouth and asphyxiated. His parents were Christian Scientists. Read more
---
infant Ruzicka

Age: 0
Brandon, South Dakota

Died
February 1981

The mother was in labor for four days and had convulsions. The baby was stillborn. Read more
---
Amina & Sarah Said

Age: 17 & 18
Lewisville, Texas

Murdered by their father
January 1, 2008

Their father was Egyptian, and critical of American lifestyles. He became upset with their dating and murdered them in an "honor killing". Read more & more
---
Kimberly Sartore

Age: 1
Alaska

Died (untreated meningitis)
1969

She died of medically untreated meningitis. Her father was convicted of manslaughter, but his conviction was overturned and expunged from his record when Alaska pased a religious exemption law. Read more
---
Michael Schram

Age: 12
Mercer Island, Washington

Died (ruptured appendix)
1979

He died from a ruptured appendix after several days of prayer and "spiritual healing." His mother is a Christian Scientist. Read more
---
Eliza Jane Scovill

Age: 3
Los Angeles, California

Died
May 15, 2005

Her HIV-positive mother refused to take HIV medications while pregnant and did not have the girl tested. She told Air America the girl was very healthy. Seven weeks later she was dead of AIDS-related pneumonia. Read more
---
Carie & Joshua Sealy

Age: 12 days, 15 months
Lansing, Michigan

Died (untreated pneumonia)
March 11 & 20, 1982

She was born at home and was jaundiced and having seizures, but her parents did not seek medical help. He was sent in for court-ordered surgery to remove a large tumor in his abdomen when the court intervened after her death. The father was convicted Read more
---
Budour Ahmad Shaker

Age: 12
Minya, Egypt

Died
June 2007

She died of an overdose of anaesthetic while undergoing a female circumcision (female genital mutilation). Her death led Egypt to ban this practice entirely. Read more
---
Crown Shakur

Age: 6 weeks
Atlanta, Georgia

Died (starvation)
April 25, 2004

His parents were vegans and tried to feed him a diet of mostly soy milk and apple juice. He weighed only 3 1/2 pounds when he died. They were sentenced to life in prison. Read more & more
---
Lisa Sheridan

Age: 5
Cape Cod, Massachusetts

Died (untreated meningitis)
1967

Religion (Christian Science) Read more
---
Malka Sitner

Age: 1
Ashdod, Israel

Died
May 28, 2006

Police believe her parents disregarded a doctor's prescription of antibiotics and took her to a homeopath instead. She died. Because autopsies are forbidden amongst her family's ultra-Orthodox sect, an angry mob stole her body and secretly buried it Read more
---
Breeann Spickard

Age: 5
Baldwin Park, Los Angeles, California

Murdered
July 5, 1996

She was beaten to death during an exorcism performed by her mother and two other women. All three women were convicted of murder. Read more
---
baby boy & baby girl Still

Age: 0
Germantown, Pennsylvania

Died
February 1989

Deborah Still gave birth to twins without aid of a doctor or midwife. They were six weeks premature, but this is 95% survivable in a hospital. The girl died within 8 hours and the boy died the next day. Read more
---
Matthew Swan

Age: 16 months
Detroit, Michigan

Died (spinal meningitis)
1977

Christian Science practitioners repeatedly told Matthew's parents he was being healed, while his spinal meningitis raged on. When he was finally hospitalized, it was too late. His parents went on to create CHILD, Inc. to educate the public. Read more
---
---
---
Iice Swinton

Age: 16 months
Queens, New York City, New York

Malnourished
November 2001

Her parents fed her a strict vegetarian diet and the results were disastrous. When she was taken into custody she had rickets, couldn't move, and was too weak to cry. Her parents were sentenced to 5 and 6 years in prison. Read more & more
---
A'maya Tamerry

Age: 10 months
Somerset, Bermuda

Died
March 1, 2001

Her parents relied on Irish Sea Moss because of their vegetarian lifestyle. She lost weight dramatically and died of malnutrition. A court found them guilty of manslaughter, but appeals are continuing. Read more
---
Gloria Thomas

Age: 9 months
Sydney, NSW, Australia

Died (untreated infection)
May 8, 2002

Gloria was diagnosed with eczema at four months. Her father, who taught and practiced homeopathy, treated her using that instead. She died of sepsis caused by broken skin due to her eczema. Read more & more & more
---
Javon Thompson

Age: 18 months
Baltimore, Maryland

Died
2006

When he wouldn't say "amen" at mealtime, members of the One Mind Ministries where he lived concluded he was a "demon" and allegedly starved him to death. His body was found 2 years later in a suitcase in Philadelphia. Read more & more & more
---
---
Jaspar Tomlinson

Age: 0
London, England

Brain injury during childbirth
December 2004

Jaspar's father is one of England's leading naturopaths. He was warned by a GP that his wife's pregnancy could end in stillbirth. At home, the "homeopathy assisted" birth went horribly wrong. He suffered brain damage and now has cerebral palsy. Read more & more
---
Caleb Tribble

Age: 1
Northland valley, New Zealand

Died (untreated kidney infection)
December 5, 2004

When Caleb was sick, his parents chose to pray rather than take him to the doctor. His infection went undiagnosed and he died. His parents were charged with a crime. Read more
---
Eben Tryon

Age: 7
Norwood, Massachusetts

Died (untreated diabetes)
November 9, 2003

His Christian Scientist parents thought his stomach pains were the flu. Actually he had diabetes. When he died, the prosecutor declined to file charges. Read more
---
James Turner

Age: 11
Barrie, Ontario, Canada

Paralyzed
July 24, 2000

He was taken by his parents to a chiropractor, who manipulated his back, but failed to notice he had a spinal cord tumor. His was left paralyzed. The parents sued for $2.75 million. Read more
---
---
Evelyn Vasquez

Age: 6
Waukegan, Illinois

Died (stabbed)
April 7, 2008

The child had a history of sleepwalking. Her mother confessed to brutally stabbing her to death because she believe she was possessed by the devil. She was charged with murder. Read more & more
---
Kathryn Walicki

Age: 15
Revesby, Sydney, Australia

Murdered
July 5, 2007

Her sister suffered from a psychiatric disorder, but the family allegedly took her off her medication due to their belief in Scientology. Now she is dead. Read more
---
Shauntay Walker

Age: 4
Sacramento, California

Died (meningitis)
March 8, 1984

She died of a treatable illness. Her mother, a Christian Scientist practitioner, was asked why her daughter was not vaccinated but her dog was. She responded that the law required it for the dog. Read more
---
Andrew Wantland

Age: 12
LaHabra, California

Died (untreated diabetes)
1992

Andrew had diabetes, but his father was a Christian Scientist. He decided to pray over the boy, rather than seek medical treatment. Andrew died of complications of diabetes. Read more
---
---
Sammy Weaver

Age: 14
Ruby Ridge, Idaho

Died
August 21, 1992

His mother had a "vision" of a mountain-top home. His father believed in a Zionist consipiracy to rule the world and that apocalypse was near. They reacted badly when law enforcement arrived at their home, and Sammy ended up dead. Read more
---
Liam Williams-Holloway

Age: 5
Otago, New Zealand

Died
October 2000

His parents refused chemotherapy for his cancer, but health officials obtained a court order. His parents went into hiding and took him to Mexico for alternative treatment. Read more & more
---
---
Joel Winkelman

Age: 3 weeks
Ohio

Died (untreated pneumonia)


His parents believed that "the best physician is Jesus." He died as an infant of pneumonia without receiving medical treatment. Read more
---
Sean Woodrun

Age: 6 months
Nobles, Indiana

Died (untreated pneumonia)
April 1990

Religious cult (Faith Assembly) Read more
---
Ava Worthington

Age: 15 months
Oregon City, Oregon

Died (blood infection & pneumonia)
March 2, 2008

She got an infection, but her parents treated it with prayer instead of antibiotics. They were charged with manslaughter and criminal mistreatment. Read more & more
---
Kyra Wright

Age: 10 months
Cortez, Colorado

Died (untreated viral pneumonia)
1997

Religion (faith healing) Read more
---
---
---
1 victim

Age: 14
Salinas, California

Molested
March 5, 2005

Belief in vampires Read more
---
1,600 British children

England, UK

Measles
2006 - 2007

In just 2006 and 2007 there were 2,000 cases of measles in the UK. That's more than the previous decade, a surplus of roughly 1,600 cases. The increase is blamed on parents reluctant to vaccinate their children. Read more & more
---
13 soccer fans

Age: 11 - 16
Butembo, Democratic Republic of Congo

Died
September 14, 2008

A football club was losing to its local rivals. The goalkeeper incated some "fetishist" spells to weaken the opposing team. Many in this country believe in witchcraft, and the subsequent riot left 13 dead and others injured. Read more & more
---
131 people

United States

Measles, 15 hospitalized
2008

Measles cases reached their worst levels in over a decade in the U.S. in 2008, with 131 cases including 15 serious enough to be hospitalized just in the first half of the year. 90% of these people were not vaccinated against the disease. Read more & more
---
---
190 Canadian children

Agassiz, Kent, BC, Canada

Mumps
February - August, 2008

A religious community with a low rate of vaccinations was the source of a mumps outbreak. 116 Confirmed and 74 suspected cases occurred in a region that normally has 10. Mumps is easily preventable via vaccine. Read more
---
2 Canadian girls

Age: 5 & 9
Nanaimo, British Columbia, Canada

Malnourishment
March 2001

The father was distraught to find his daughters "as thin as Holocaust victims" under the strict vegan diet administered by his ex-wife. He complained to the Ministry for Children and Families. Read more
---
2 Ontario children

Willowdale, Ontario, Canada

Nearly died
1988

They sought help with their allergies. The doctor used techniques including applied kinesiology to determine it was safe for them to eat peanuts. When they tried, both collapsed and one nearly died. The doctor was suspended and later lost his license Read more & more
---
23 high school softball players

Washington Park Arboretum, Seattle, Washington

Injuries, bus destroyed
April 16, 2008

A charter bus driver ferrying a high school softball team relied on a GPS system and did not notice the clearance signs. The 11 foot high bus plowed into a 9 foot high bridge. 23 people were briefly hospitalized and the bus was destroyed. Read more
---
3 victims

Age: 14 - 15
Caldwell, Idaho

Molested
March 14, 2006

Belief in vampires Read more
---
34 child chiropractic patients

Age: 3 months - 15 years


Serious injury, delayed diagnosis of disease
December 18, 2006

This meta-study in Pediatrics found one death and 13 other serious injuries to children undergoing chiropractic manipulation. It also found 20 other cases of delayed diagnosis of disease or inappropriate use of chiropractic. Read more
---
41 children

Age: 8 months - 5 years
California

Lead poisoning
1991-1992

Traditional ethnic folk remedies Read more
---
42 Indonesian women

Age: 11 to 30
Lubukpakam, Sumatera Utara, Indonesia

Murdered
1986 - 1997

A man believed his father's ghost came to him in a dream and told him to kill 70 women so he could have magical powers. Belief in sorcery is widespread in Indonesia, and he used that to lure women to their deaths. He was executed in July 2008. Read more & more & more
---
432 children

Age: 5 to 15
Mbanza Congo, Angola

Abandoned by their families, homeless


Accused of witchcraft Read more
---
---
---
5 Minnesota infants

Age: Infants
Minnesota

One death, four ill
January 2009

The largest outbreak of Hib meningitis in this state since 1992 has occurred among several infants who were unvaccinated due to parental refusal. One infant died, several others were injured. Read more
---
6 children

Philadelphia, Pennsylvania

Died (untreated measles)
1991

Religion (Faith Tabernacle) Read more
---
65 children

South Whidbey, Washington

Pertussis (whooping cough)
May - July 2008

Because of parental resistance to vaccinations in this area, an outbreak of pertussis (whooping cough) has occurred. This has caused cancellations of events such as the local Little League All Star tournament to contain the outbreak. Read more & more
---
9 Scottish children

Age: 8 - 15
Orkney Islands, Scotland, UK

Put in foster care
March - April, 1991

Social workers took the children out of their homes after allegations of satanic abuse. A judge later found that there was no basis for the charges and returned the children. Years later the families accepted an apology and a cash settlement. Read more
---
"Baby A."

Age: Newborn
Edinburgh, Scotland, UK

Brain damage
June 4, 2004

New age midwife & herbal remedies Read more
---
"Child B"

Age: 8
Hackney, London, England

Beaten, cut, chili rubbed in eyes
June 2005

Belief in witchcraft Read more
---
"Cook Islands boy"

Age: 6
New Zealand

Died
July 2000

Surgeons removed a brain tumor, but his parents refused the follow-up radiotherapy on religious grounds. Five months later his tumor grew back and he died. Read more
---
"Jane Doe"

Age: 11
Brisbane, Queensland, Australia

Confined to wheelchair, neurological problems
September 2006

She had been sick for weeks. Her father distrusted conventional medicine and was feeding her an alternative cure sold through a mutli-level marketing program. She actually had a heart infection. The father was sentenced to six months in jail. Read more & more
---
"John Doe"

Age: 11 months


Severe anemia
2005

They boy was raised on barley water and goats milk as recommended in an alternative medicine book. He developed a vitamin deficiency and his doctors said he was lucky to avoid brain damage. Read more
---
"John Doe"

Age: 12
Harmånger, Sweden

Died
January 4, 2008

This boy found the rules to a "choking game" on the internet. He tried it and died. Read more
---
"John Doe"

Age: 2
San Diego, California

Seizures
May 1998

The child was given a Chinese herbal remedy Hui Chun Tan on two occasions for vomiting and fever, and suffered seizures. It was found the product contained borneol, which is toxic and possibly fatal. The child recovered. Read more & more
---
"Jane Roe"

Age: 4
San Francisco, California

Hospitalized
1971

The child was pale and chronically ill. She had diarrhea, vomiting, fever, loss of hair, enlarged liver and spleen. It turned out her mother was a "food faddist" & had been giving her large doses of vitamins A and D. These were stopped. Read more
---
"Jane Roe"

Age: 1
Wellington, New Zealand

Died (untreated meningitis)
1991

The mother refused antibiotics for the baby's ear infection, preferring homeopathic advice. The baby grew more ill and was eventually hospitalized with meningitis. The baby died. Read more
---
"Jane Roe"

Age: 14
Pabre, Burkina Faso

Died
September 17, 2007

Even though Burkina Faso was one of the first countries to outlaw female circumcision (female genital mutilation), it still occurs. This girl was cut by an 80-year-old woman who was arrested. Read more
---
"Jane Roe"

Age: 12
Glasgow, Scotland

Rickets, degenerative bone disease
June 8, 2008

This 12 year old is in the hospital with a degenerative bone condition that has left her with the "spine of an 80-year-old woman." Lack of vitamin D from her strict vegan diet from birth is believed to be the cause. Police action is being considered. Read more
---
thousands of children

northern Nigeria

Polio
February 26, 2004

Muslim clerics have spread the conspiracy theory that the polio vaccine is a western plot to sterilize or murder Africans. This has result in a boycott in some areas of Nigeria. This is just as the WHO was on the verge of wiping out polio entirely. Read more & more
---
"Tshepang"

Age: 9 months
Louisvale, South Africa

Raped
November 2001

The AIDS epidemic in Africa has spawned many quack cures. In one area, witch doctors say that sex with a small child can cure the disease. Needless to say, this results in tragedy. Read more & more
---
"Micah X"

Age: 23
Des Moines, Iowa

Attempted suicide


He knew he was gay in eighth grade, but started reparative therapy at age 16. Within a year he had attempted suicide. After quitting the therapy he is happy now. Read more
---